AV systems for Education
Integration of AV solutions in education environment is a tool for hybrid learning (to combine on-site and online environments). It is the easiest way for teachers to work with partially-online groups of students, very large online groups or to use modern tools for on-site teaching. 
Education facilities most often choose to have sound and video equipment, including wireless microphones and speaker systems, intelligent video cameras and large format displays. 
We offer advanced networked solutions for higher education institutions, that have multi-function areas and venues on multiple sites. Resulting flexibility allows to host events from lectures to live music concerts – all at the same space.
---

AVL Baltic is part of UAB "Audiotonas" - Lithuania-based integrator of professional AV, sound, light systems. We carry 30 years of expertise working with complex and highly demanding projects in Lithuania and abroad. Out team is ready to help with project management from consulting and briefing to the final installation and end-user training.
Visit our web page www.audiotonas.lt/en for:
Integration solutions we offer
Our project portfolio
Contact information for inquiries
---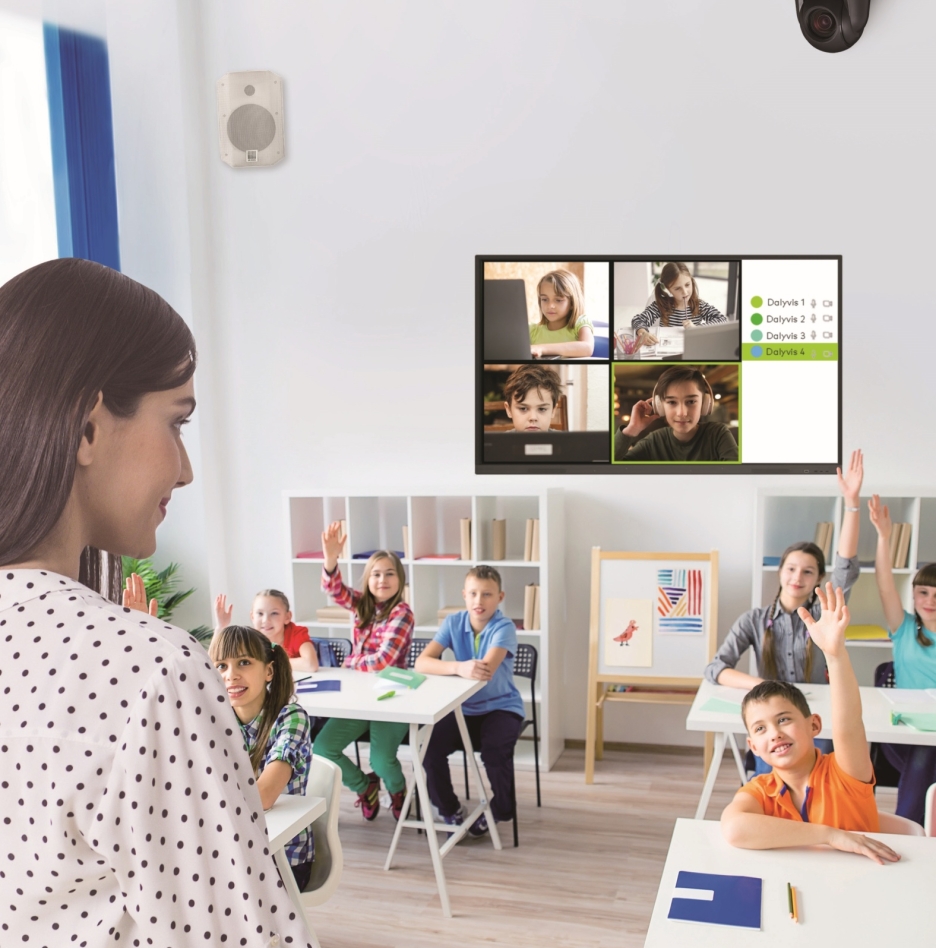 Hybrid Classrooms
The hybrid class model combines the face-to-face element of in-person teaching together with the flexibility of location that online courses provide. There are many variations of the hybrid learning model and it requires different set of hardware. Our goal is to optimize existing systems or make suggestions for new solutions.
Browse: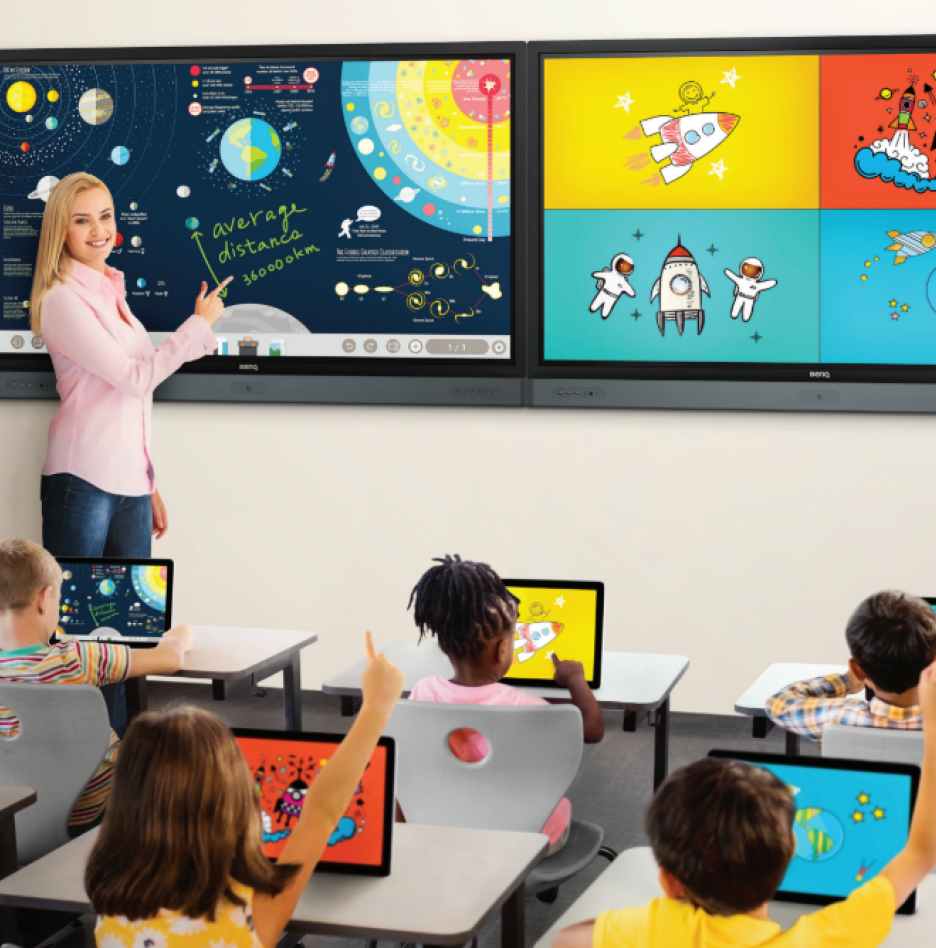 Interactive screens / digital blackboards
Interactive screens combine video display with touch input and integrated PCU that can run apps internally, providing complete user interface solution in a single hardware unit. Interactive screens are widely used in education environment as digital blackboard, replacing traditional projector systems with more advanced hardware and software functionality, also they can be integrated as part of hybrid classroom.
interactive displays often come with bundled specialized software for education needs, such as tools for interactive graph displaying, note-taking and digitizing software. Displays can be connected to external hardware, such as printers, webcams, keypads. Using remote management software it is possible to control interactive screens remotely via internet or LAN.
Browse: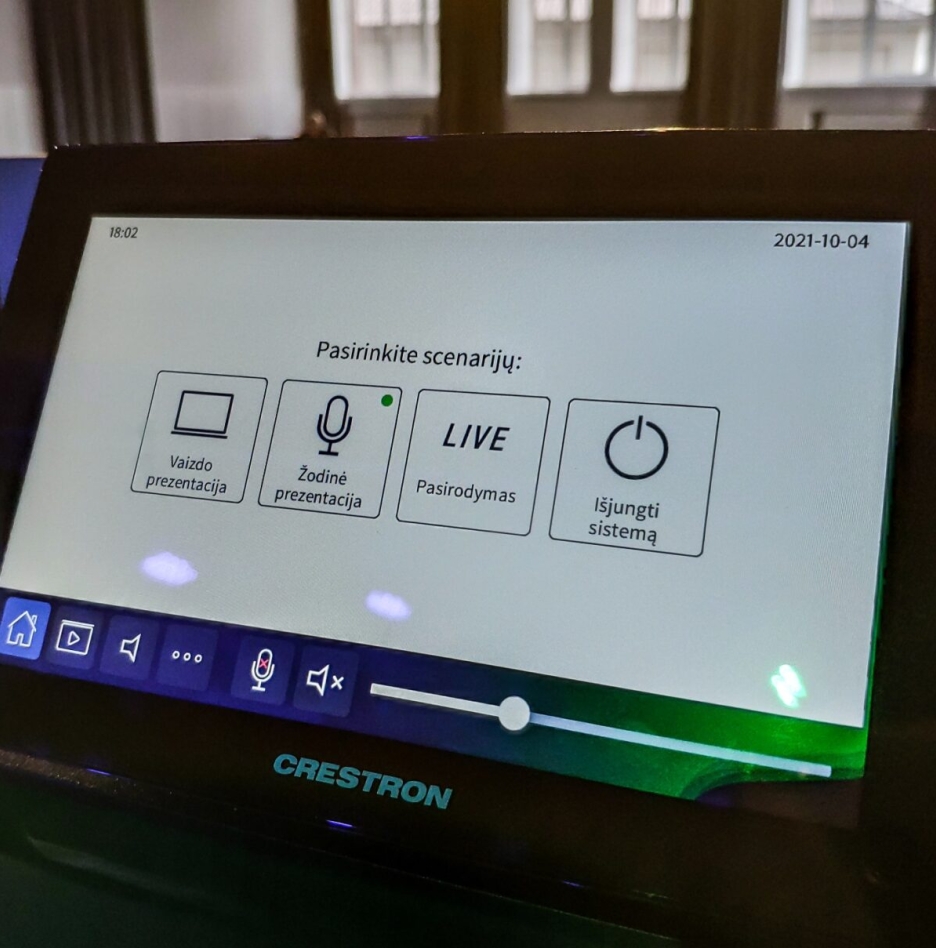 Lecture theatres and Auditoriums
We offer complete solutions for large size auditoriums that can integrate AV, PA, HAVAC systems to allow easy automated control of all room systems. Often customers have a need for multipurpose functionality, therefore it is common to incorporate stage lighting and live-formance capable audio solutions in addition to education-related systems.
Browse:
Moving light fixtures • Large venue video projectors • Professional audio systems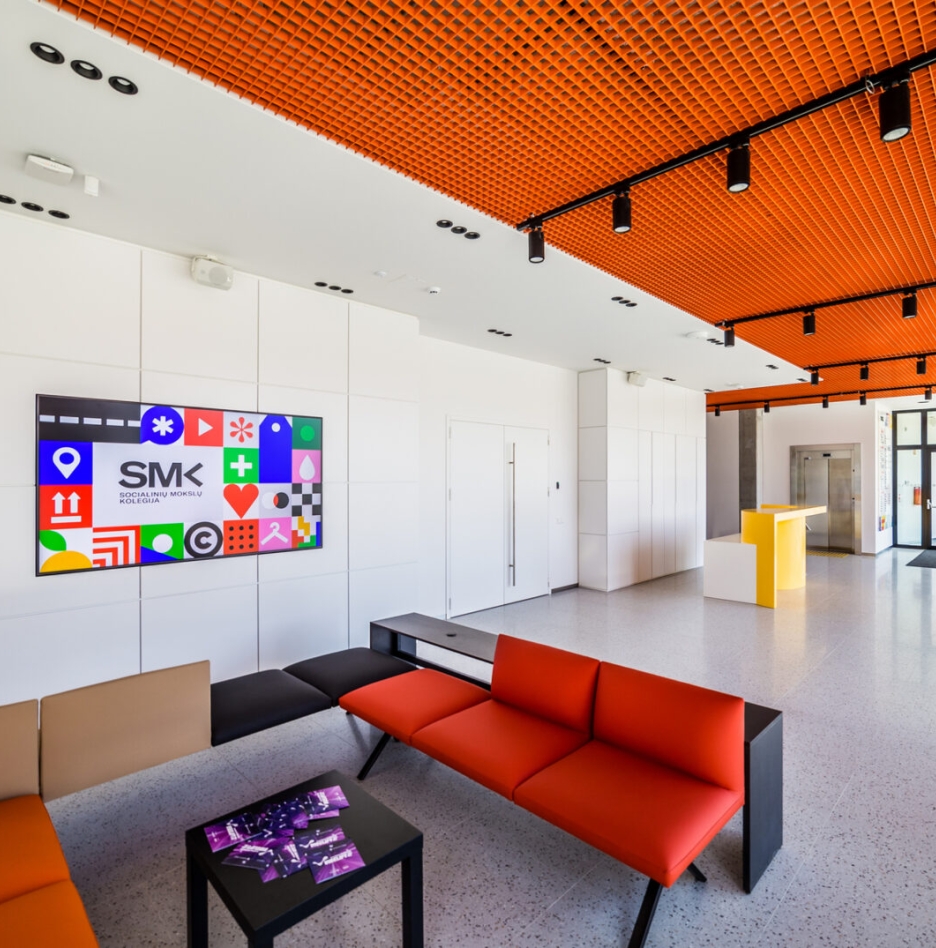 Office and Common areas
Our solutions for education facilities include campus-integrated digital signage and multi-zone background sound systems, with voice evacuation functionality. As well as digital signage, higher education institutions often use room booking management systems, that allow advanced room allocation with real time updates in building or campus AV system displays.
Browse:
Public address and voice evacuation systems • Professional displays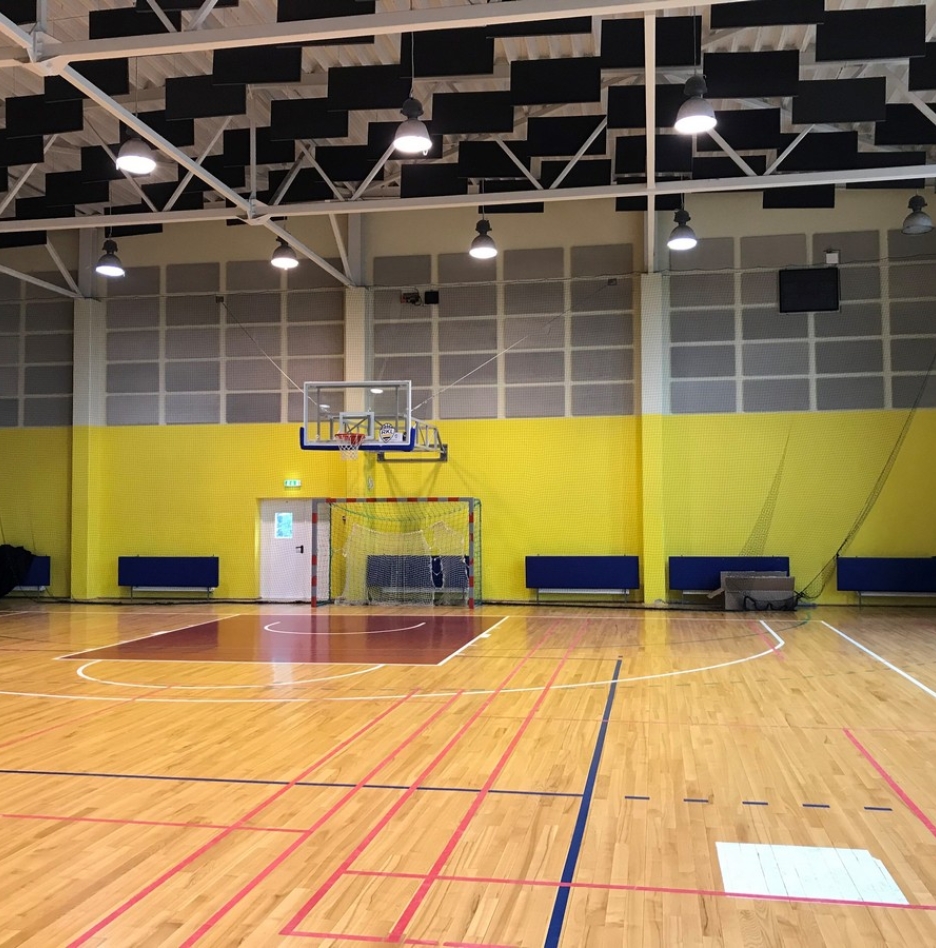 Gymnasiums Indoor Sport venues
Indoor sport halls often have poor acoustic qualities, resulting in loud environment with long reverberation times. We offer acoustic panels and diffusors to control and reduce sound reflections, allowing to improve acoustics and speech intelligibility.
Need our advice? Contact us for professional consultation!